Get inspired with our roundup of engagement ring trends for 2023 and, if you want to talk through any ideas in more detail, give us a call!
Cluster rings
Symmetry isn't everything, as proven by the growing trend for 'cluster rings', which give you the freedom to design something totally one-of-a-kind. They have come about from the recent 'toi et moi' ring trend sported by the likes of Ariana Grande, Megan Fox and Emily Ratajkowski. Where 'toi et moi' rings each have two feature stones that represent the connection between two people, cluster rings can feature 3 stones (or even more) so you've got even more flexibility to design something unique. What gemstone combination would you choose?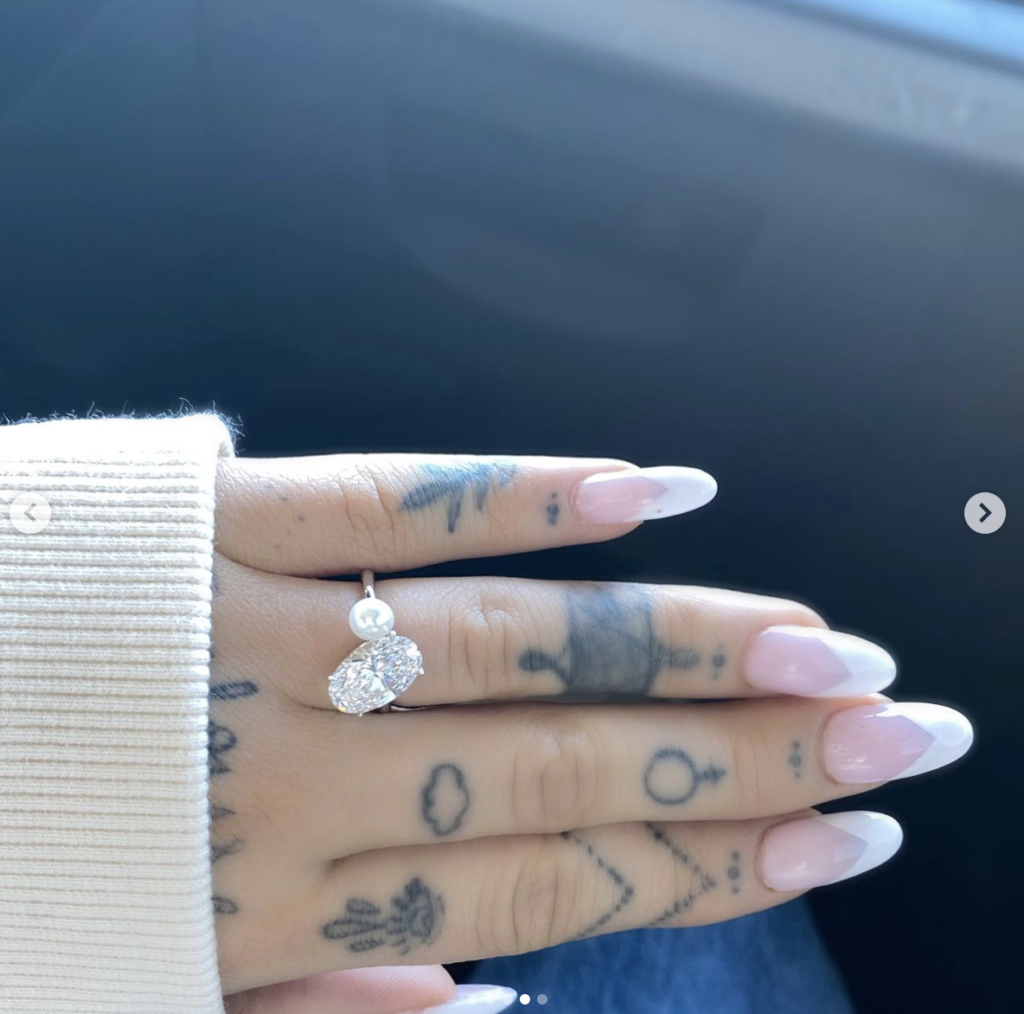 Vintage rings
There's something so romantic about a vintage engagement ring. With second-hand shopping and thrifting all the rage in 2022, we expect vintage rings to continue to rise in popularity in 2023 too. Old cut diamonds in particular have become really highly sought after.
If you'd like to create something new that has a vintage-inspired look, talk to us about vintage settings and traditional gemstone cuts.
Black diamonds
Can you get more edgy and alternative than a black diamond?! These stunning rings are ideal for anyone who prefers to go against the grain and keep on top of current trends. Sex and the City's Carrie Bradshaw famously had a black diamond engagement ring from Big "because you are not like anyone else", and we've pictured Mylene Klass's gorgeous black diamond ring below.
If black diamonds appeal to you, talk to us – we'd love to help you create something new and inspired!
Chunky bands
If delicate, elegant bands aren't your style, you'll love this trend, inspired by the likes of Emily Ratajkowski's wedding band that she combined with a cluster ring. Chunky engagement bands are staging a comeback (they were very popular in the 90's) so expect to see lots of thick yellow gold bands this year combined with sparkling diamonds.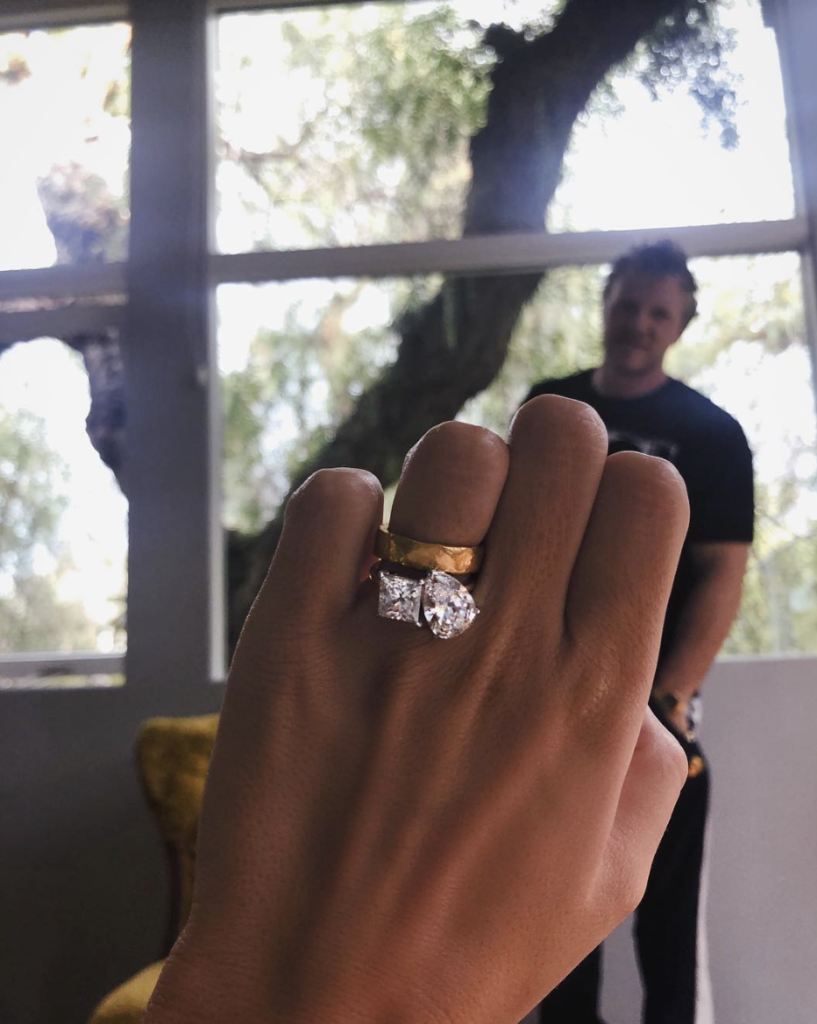 Hidden details / Surprise elements
Whether it's tiny hidden diamonds within the design of your ring, or an extra little feature that only you would know about, the opportunities for personal touches are endless if you're designing your own bespoke engagement ring. Just take this little 'spinner' feature we added to a lovely customer's engagement ring last year! Such fun and perfect to play around with in those boring meetings 😉
Curvy bands
Like Hailey Beiber's shaped wedding band, curvy designs with solitaire diamonds or gemstones are having a real moment! They can make for really striking, original pieces and can work really well when you buy or design a matching set, so your engagement ring and wedding ring fit together perfectly.
Coloured gemstones
They're here to stay! It's not all about diamonds these days – coloured gemstones are adorning engagement rings, offering either subtle or striking pops of colour. They can be used as the main feature stone or simply to complement a smaller diamond. We personally LOVE seeing coloured gemstones in engagement rings! They're a great way to express your personal style and add extra meaning to your engagement ring.
Some coloured gemstones are even rarer and more expensive than diamonds but can also be a better investment. If you have any questions about gemstones, chat to our very own certified gemmologist, Nicky.
Mixed metals
Play around with a setting that enhances your centre stone – diamonds with white metal, rubies, sapphires and emeralds with yellow metal or throw caution to the wind and go with a yellow or rose gold setting to a white diamond.
Setting your diamond or coloured gemstone in a different metal than the band itself can also make for a really eye-catching design. In terms of trends, we'd say it's an oldy but a goody! We've created some lovely solitaire rings over the years where the diamond itself is held in platinum or white gold claws, set against a yellow gold band, and we love the way the contrast makes the diamonds pop. Here are some other examples of mixed metal rings we've created before: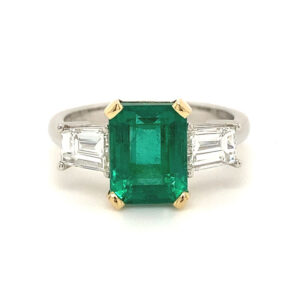 Pear-shaped solitaire
Another 90's trend is set to make a big comeback in 2023. Pear shaped diamonds often look larger than their carat weight, because of the shape, so they're fantastic for 'wow'-inducing solitaire rings where they're the centre of attention. The same goes for coloured gemstones too, like this incredible pear-shaped aquamarine we designed at Christopher Evans last year. Talk about a showpiece!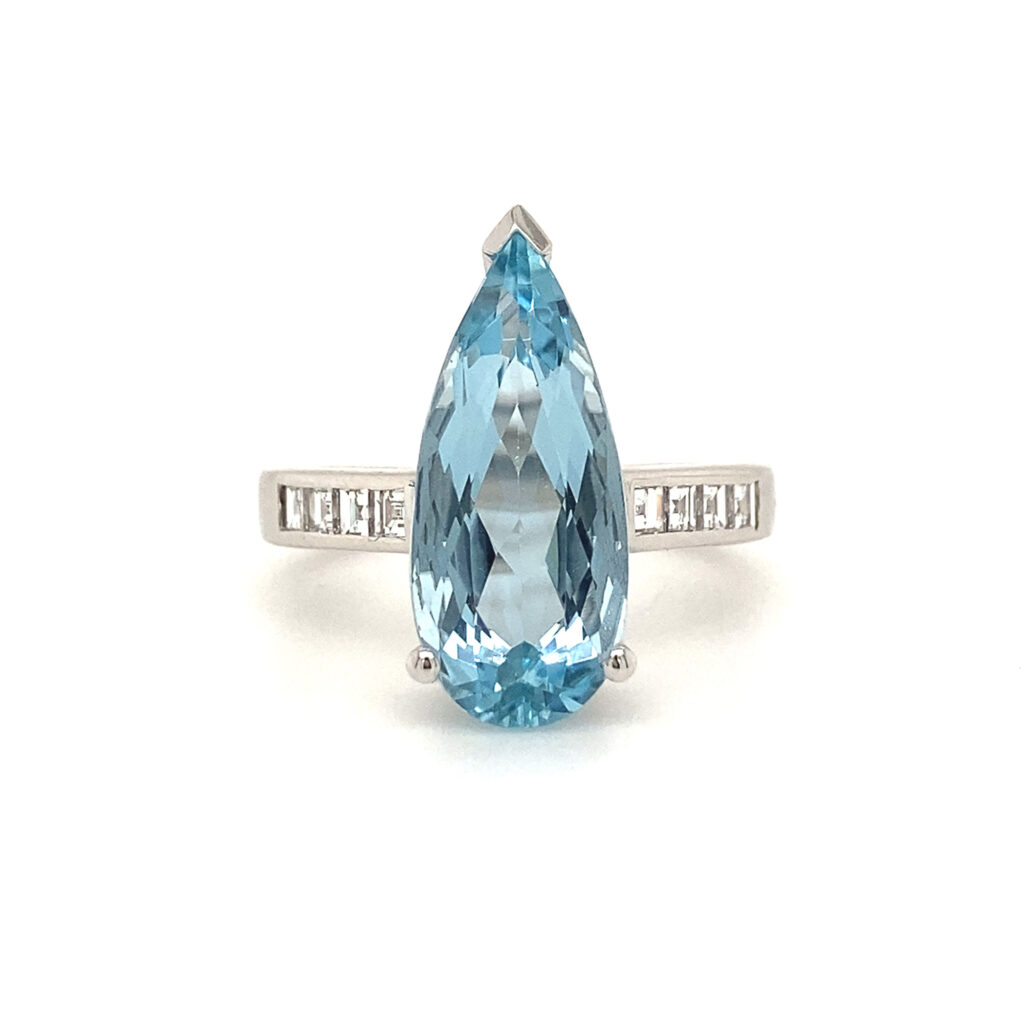 Next steps for a 2023 engagement ring
There's a ring out there for every budget, and we love helping people find their perfect match. If you're thinking about buying or designing an engagement ring in 2023, get in touch with the friendly Christopher Evans team. We can talk through your ideas and share more information about our bespoke design process with you, or simply help you find that perfect ring (at the perfect price)!