Chris and Nicky's talent was clear from the offset, and I felt relieved that such an important piece of jewellery was being custom made by these experts.
At Christopher Evans, we believe that beautiful jewellery should be for everyone.
We're a small, friendly team of experts who love working together to create new pieces and remodel old ones. We source the highest quality precious metals and stones, designing and crafting jewellery for all sorts of different budgets from our on-site workshops in Poynton and Stockton Heath.
As well as creating our own jewellery, we showcase other talented designers from across the UK and Europe, bringing their masterful designs to Cheshire through our two boutique showrooms.
So whether you're looking for contemporary European watches, elegant British jewellery sets, an engagement ring, or something entirely different, we're sure you'll find inspiration here at Christopher Evans.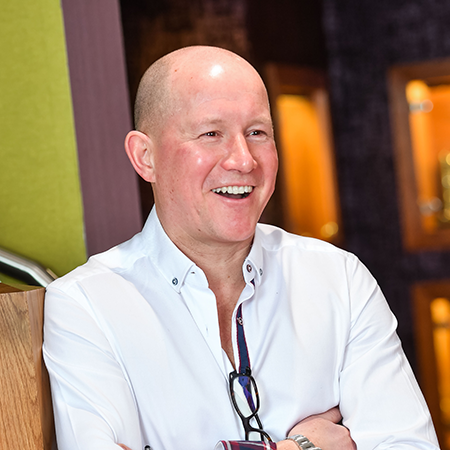 Christopher Evans has designed jewellery for people all over the world. He began as an apprentice in a goldsmith's workshop in Manchester, repairing items and experimenting with precious metals and gemstones. Before long, Chris set up his own workspace in Poynton and started taking commissions, building a reputations for beautiful bespoke jewellery designs. He's so committed that he's even been known to drive his tractor down to the workshop on snow days!
Nicky is a real fountain of knowledge when it comes to jewellery and gemstones. She's a qualified jeweller with certificates in gemology and diamond grading and a registered valuer with the Jewellery Valuers Association. On top of that, Nicky holds a business degree and a design qualification. She uses all this knowledge and expertise to help customers find their dream jewellery (and she's a pro at sneaking people into the back of the showroom for secret engagement ring meetings).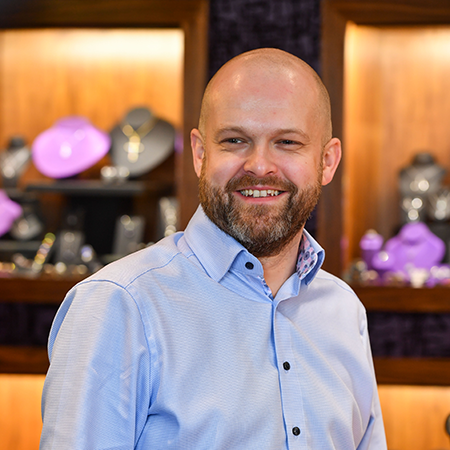 Simon has been part of the Christopher Evans team since 2004 and can be found at our Stockton Heath showroom. He is is a talented jeweller and goldsmith with over twenty years' experience in the industry - he spends his time designing and crafting bespoke pieces of jewellery, as well as working on restorations, repairs and valuations. Simon is also a watch expert and is building a collection of new and second hand watches, so give Stockton Heath a call if you're looking for something special.
Here at Christopher Evans we're all jewellery enthusiasts, with decades of experience helping customers find (and design) their perfect items. Our goldsmiths are truly talented (so we don't let them out often!) and take great pride in their work. But the skills don't stop there – on the shop floor you'll also meet friendly, knowledgeable people who are expertly placed to help you find exactly what you're looking for. 
Sue, a qualified jeweller who's worked in the industry since 1986, offers both a technical knowledge of manufacturing and a retail understanding of gemstones and jewellery. Amanda, who came to us from Mont Blanc, has over thirty years in jewellery retail and brings a wealth of knowledge to any consultation. Both Sue and Amanda offer invaluable advice when it comes to remodelling existing jewellery, designing a new bespoke piece or simply buying from the window. They love nothing more than seeing the smile on someone's face when they open the box. So come in and say hello – we'd love to meet you.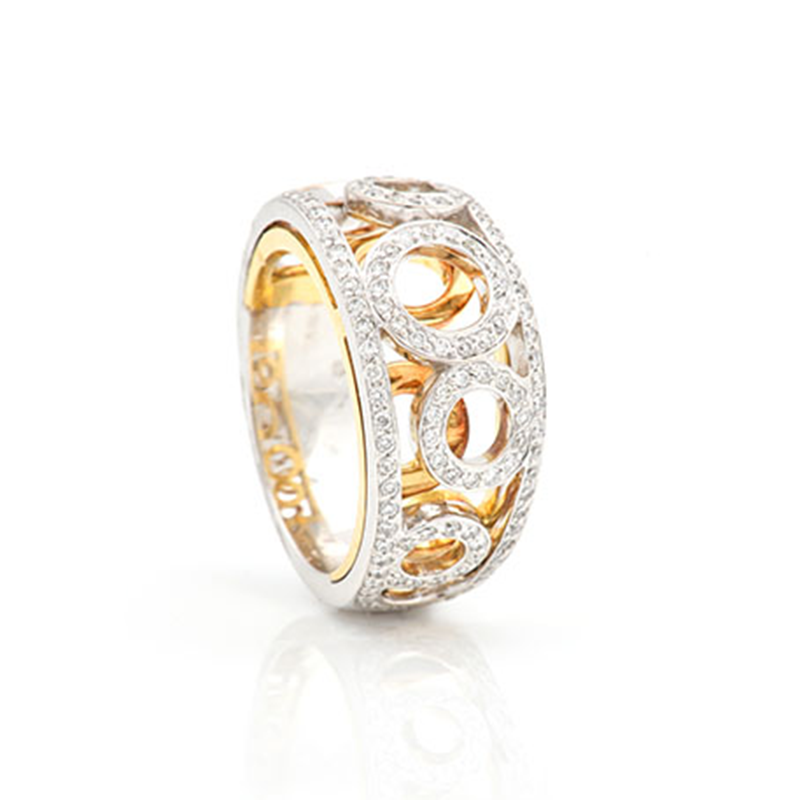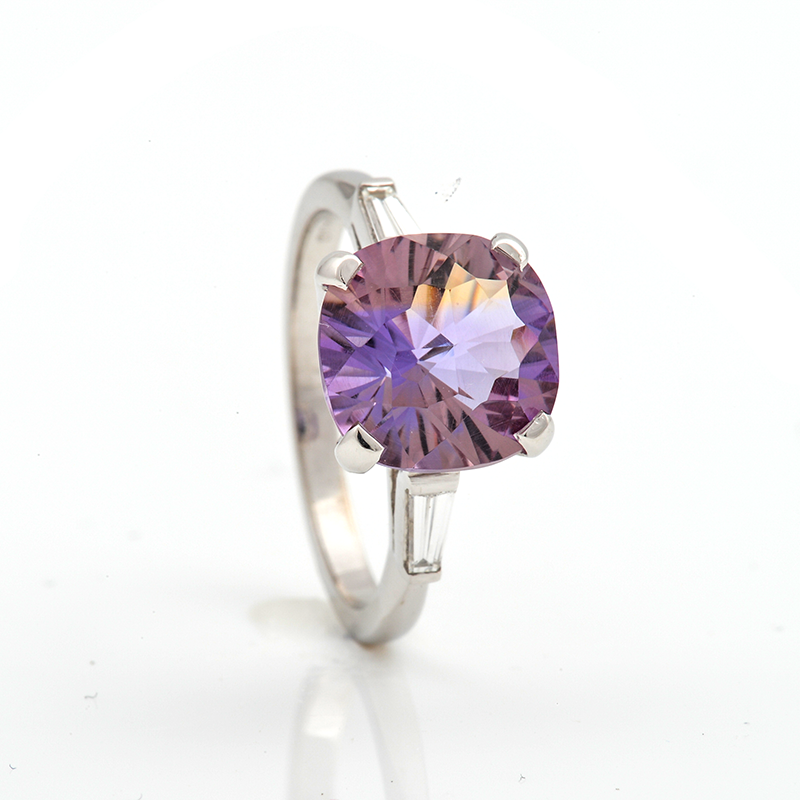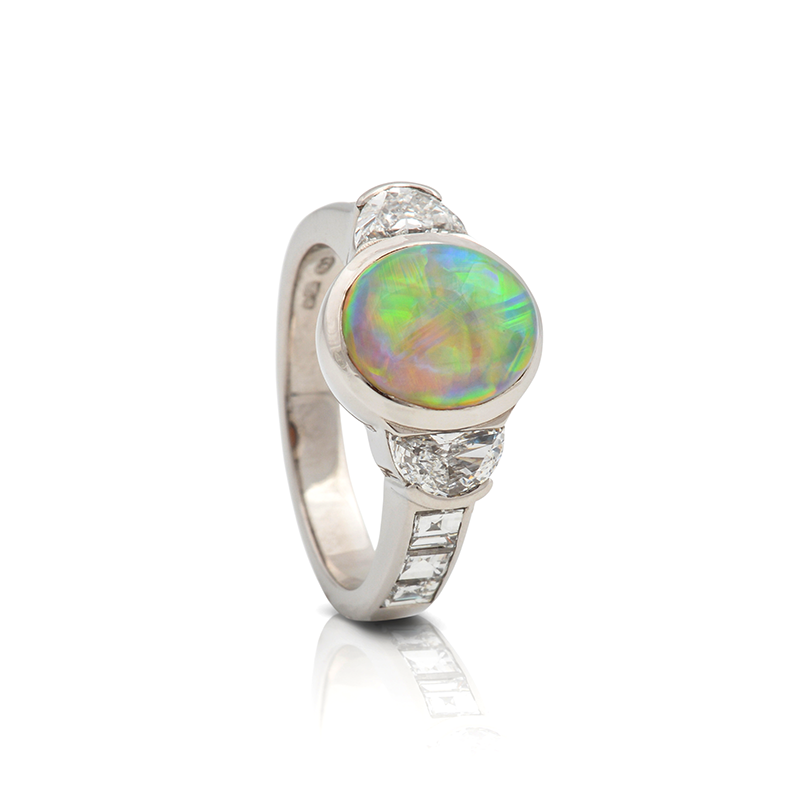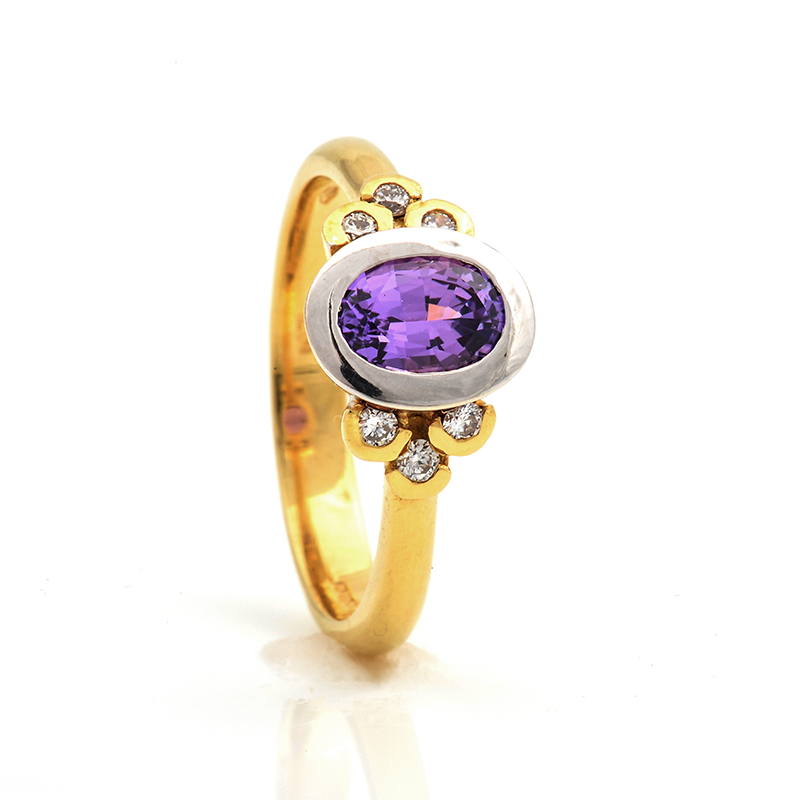 Are you looking to create something new and original? Talk to us about a bespoke commission.
We've worked with people all over the world to design unique engagement rings and wedding bands, to remodel inherited jewellery and vintage gemstones, and to create beautiful necklaces, bracelets and earrings for special occasions. What's more, all our jewellery is handcrafted on site from our Poynton and Stockton Heath workshops.
So if you want something a little bit different, consider designing your very own piece of original jewellery with the help of our talented goldsmiths.
Alongside our own bespoke jewellery, we're pleased to showcase a range of fine and fashion jewellery and watches from top designers across the UK and Europe.
From stunning silver pendants by Viventy and everyday style from Lucy Quartermaine to contemporary and stackable leather bracelets by Danish brand Son of Noa, we've got something for every style and every budget.
Visit our boutique showrooms in Poynton and Stockton Heath to take a closer look. We've got a huge range on display, and our friendly and knowledgeable team will be happy to help you find that special something.