Creating Your Bespoke Jewellery: How It Works
Designing your bespoke jewellery with us couldn't be simpler. You bring the knowledge about the person you're designing for, we bring the expertise and creativity in jewellery design. Together, we'll transform your ideas into a unique piece that works for your style and budget.
We'll work closely with you every step of the way to ensure that your final piece of jewellery is exactly right. Chris and his goldsmiths will share sketches, computer images and even a 3D printed prototype of your jewellery along the way – so you can relax and enjoy the experience. 
Find out how it works in more detail below.
If you're not sure what you're looking for...
Don't worry, you just need to know who you're designing for – we can help you work out the rest. 
Look for inspiration in our bespoke jewellery gallery, pop into a showroom for ideas, or simply get in touch and tell us about the occasion, the recipient and a rough idea of budget. We'll help you develop your ideas from there. 
If you know exactly what you're looking for...
Great! Send us details of your ideal piece of jewellery, including the metal, the gemstone(s), the style and your budget. You can even send photo examples to help explain your ideas. 
We'll then arrange a consultation with you, as explained below.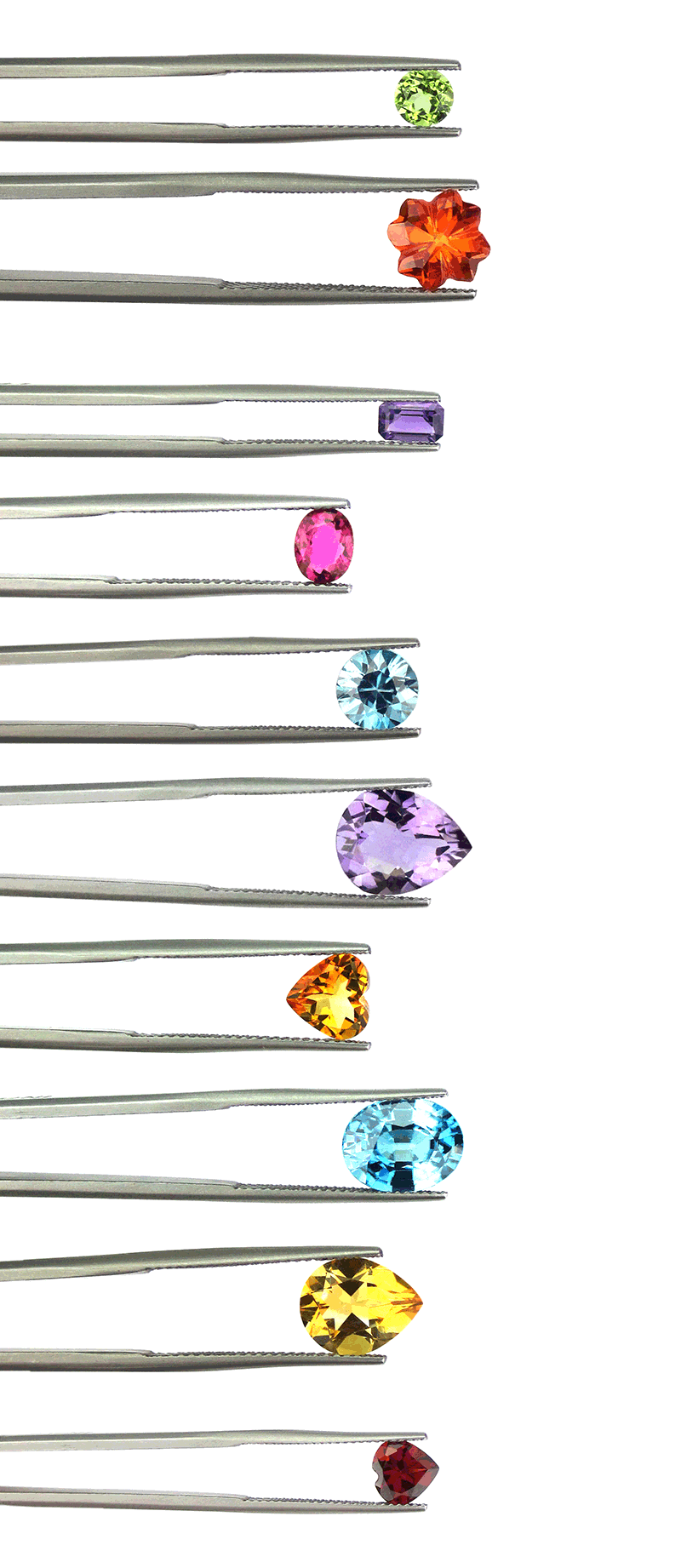 Once you've sent us your ideas, we'll book in a time for us to meet and discuss your design in more detail. If you live locally, we'll invite you to visit us in Poynton or Stockton Heath. If not, we'll arrange a Skype chat or call to look at the finer details of your bespoke jewellery design. 
In your consultation, we'll talk through the following details: 
Gold or rose gold? Platinum or palladium? We'll help you select the right metal for your jewellery.
We want your bespoke piece to have a long life, so we'll advise on the appropriate metals and gemstones for frequency of wear.
We can source high quality gemstones of all types, colours and sizes for your bespoke item.
We work hard to make sure that you get the highest quality metals, stones and craftsmanship at the best possible price.
We'll explain sizes in real terms and 3D print your jewellery so you can see its exact dimensions.
Contemporary or traditional? We design jewellery in all styles. If you've found a style you love, show us and we'll match it for you.
We can help you design something truly special for any occasion, from an engagement to a birthday.
Tradition can play a big part in jewellery, so our experts will be happy to advise on traditional aspects of jewellery design.​
Now it's time to begin designing and crafting your jewellery. We work closely with you throughout the whole process to make sure that your bespoke piece is exactly what you imagined it would be. 
Firstly, we help you select the gemstone(s) we're working with. Next, we sketch and re-sketch until you're happy. After that, we produce detailed and accurate computer images. Then, we'll create you a special 3D printed prototype of your jewellery, which allows you to see and try exactly what you're getting. Finally, we cast and set your jewellery. 
So with Christopher Evans, you can rest assured that your final piece will be just right. 
We can source all types of precious gemstones, from traditional diamonds to unusually coloured gems. Our certified gemologist will help you find the right stone at the right price, advising on carat, cut, colour and clarity.
All our diamonds are certificated and conform to the Kimberley Process, and our other gemstones are all ethically and responsibly sourced. We're committed to helping you get the most for your money, and we'll advise on how to ensure your bespoke piece retains its value.
Looking for diamonds? You can find out more about diamond terminology here or head straight to our online diamonds showroom to create your own diamond ring! 
Poynton
Call: 01625 850 545
Visit: 92 Park Lane, Poynton, SK12 1RE
Stockton Heath
Call: 01925 269 292
Visit: 39 London Road, Stockton Heath, WA4 6SG