Handwashing, social distancing, and the reliance on harsh chemicals for disinfecting and home cleaning… we're all very hygiene conscious right now. So here are some expert tips from our resident magpie Nicky to help you keep your jewellery clean and safe!
Diamonds, Sapphires and Rubies
You may need:
Hot water
Washing up liquid
Soft toothbrush
Hairdryer
Jeans!! 
Diamonds, sapphires and rubies are pretty tough, so you're safe to use hot water and washing up liquid with these gemstones. Gently clean your jewellery with a soft toothbrush to get into every nook and cranny. You can then use a hairdryer to quickly dry your jewellery, and give it a quick polish on your jeans (no really – denim has no fibres so it won't get stuck in your jewellery's claws or leave fluffy bits on your gemstones!)
You may need:
Tepid water (not hot)
Washing up liquid
Soft toothbrush
Emeralds and aquamarines are both beryl gemstones and they need a bit more TLC. Use lukewarm water and washing up liquid, but try to keep the soft toothbrush away from the stones if possible, using it to clean the setting only. No hairdryer here, as these gemstones are more sensitive to heat changes, so just air dry your jewellery. You can still gently polish on your jeans!
Pearls, Opals and Other Soft Gemstones
You may need:
Soft, soapy flannel
Your Christopher Evans team
Avoid washing pearls and opals yourself if possible, they are soft and can be easily damaged. If you're desperate, gently wiping them with a soft, soapy flannel should do the trick. If they really need cleaning, get in touch with us – we can safely clean them for you.
If you're at all worried, or if you want to clean rarer gemstones not mentioned here, just get in touch for some advice. We're here to help.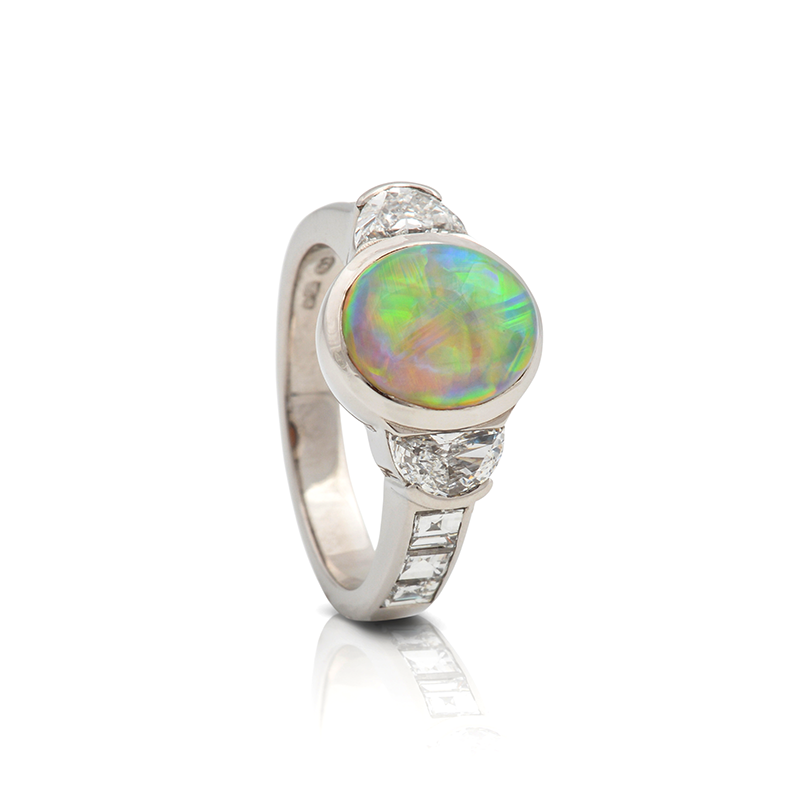 How will hand sanitisers and cleaning products affect my jewellery?
In general, hand sanitiser is safe to use around your jewellery, EXCEPT when it comes to pearls and opals. You may find that sanitiser leaves a film residue on the surface of your jewellery, in which case you can follow the steps above to clean it off (if you're out and about, a quick polish on your denim will do the trick).
Be careful with bleach and household cleaning products – ideally, take your jewellery off before cleaning, or wear gloves. Pearls and opals are, unsurprisingly, the worst affected by cleaning products.
A note on silver jewellery
If you forget to protect your silver jewellery while you're cleaning, you may notice it becoming tarnished or slightly black. Don't panic – you may not be able to clean it off yourself, but we should be able to sort it out for you. Just bring your jewellery in to us for a clean.
If you still have questions about your Christopher Evans jewellery, get in touch for specific guidance – we care about keeping it safe (and sparkly) as much as you do!